How does RevoCell® compare to other windows?
RevoCell® windows give you the best of both worlds. The solid mPVC construction provides the strength and durability of a wood window, while maintaining the ease of maintenance of a standard PVC hollow-chamber window. Learn about all three types of windows using our comparison tool below.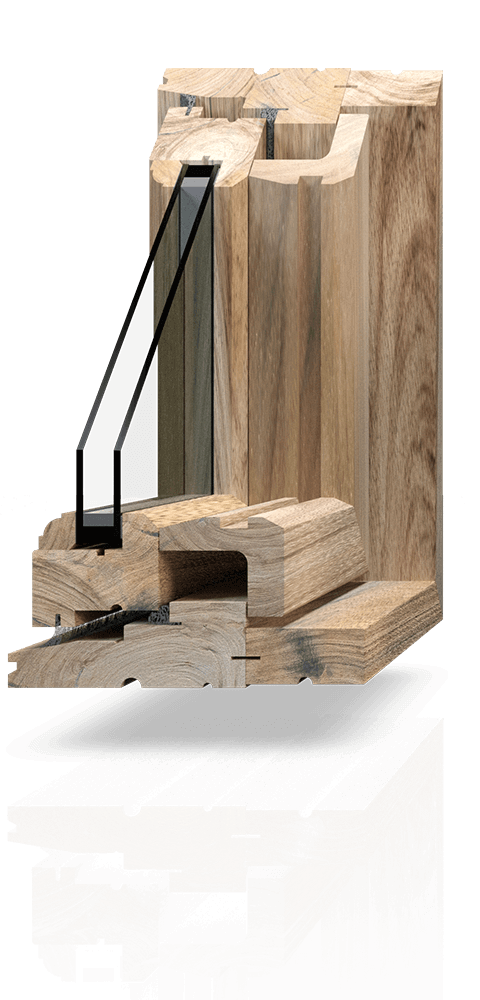 Generic Wood Window
Wood has historically been a material of choice for construction projects, due to its inherent strength and ease of working. Unlike the hollow-chamber vinyl windows, all window frame elements are made of solid pieces of wood.
The strength of wood allows for thinner, leaner window frames, hence larger glazing areas. However, in large composite windows, the assembly of multiple window frames together with all required finishing and structural reinforcements, results in a loss of glass area, hence an average overall brightness.
Although initially strong and energy efficient, wood will naturally warp, twist, and crack over time due to moisture infiltration and fluctuations in temperature and humidity levels. It is a perishable natural material that is particularly prone to rotting, pest damage, mold and mildew. It's also subject to degradation from UV damage. However, with proper and frequent upkeep, one can extend a wood window lifetime considerably.
While beautiful and energy efficient, wood window exteriors need regular sealing and/or painting, both during installation as well as at regular intervals over the course of their entire lifetime. It is a labour-intensive task that has to be done right and often, to prevent irremediable decay. The exterior surfaces are often clad with aluminium or vinyl, which still doesn't address the risk of rot from internal condensation due to fluctuations in humidity and temperature.
Wood is a naturally energy efficient material. You need only touch the surface of a wood window frame in winter to appreciate its warmth. The cellular, porous structure of wood has a good insulation value that can be further enhanced with technological advances in construction and weatherstripping. However, the window performance depends directly on regular maintenance and upkeep.
Wood windows, while commonplace in the past, are nowadays more of a niche or luxury product, costing anywhere from 25% to over 100% more than you would pay for a standard PVC window. With a higher initial price tag and costly regular upkeep, they may still offer high resale value on heritage or upscale properties.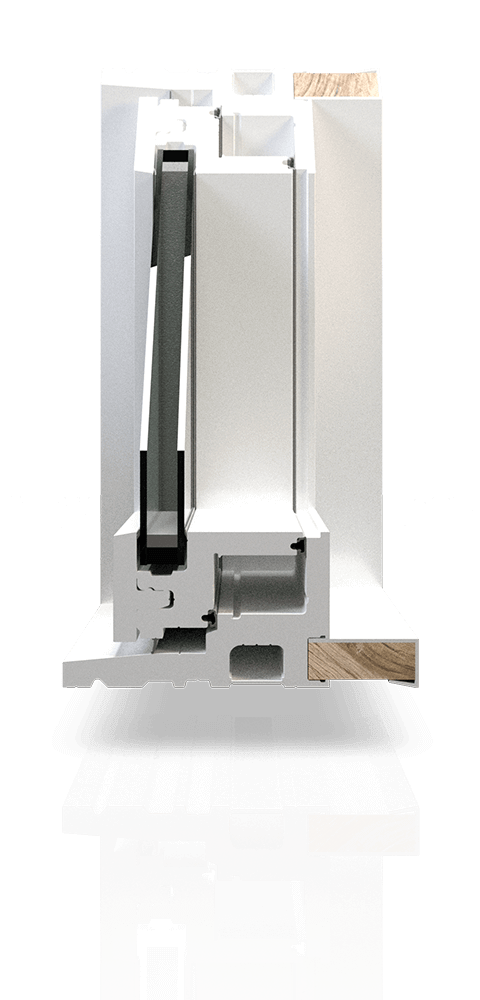 RevoCell® Window
Like wood, the solid mPVC construction of our RevoCell® windows eliminates the thin walls present in hollow-chambered windows. This results in a stronger frame that is mechanically superior and more stress resistant.
The strong solid-core construction allows for leaner window frames, sashes, and mullions, maximizing glass space and overall brightness. Additionally, our one-piece structural construction of composite multi-panel windows allows for more natural light to enter the interior.
A solid core confers a structural strength comparable to that of wood. However, unlike wood, microcellular PVC is not prone to warping, twisting, or rotting over time, wearing out less from frequent operation than the thin-wall vinyl windows. The engineered uPVC outer layer acts as a moisture barrier and creates a virtually maintenance-free finish. The closed-cell construction of our RevoCell® windows takes local damage without affecting overall performance (e.g. grandpa's screws or grandma's crochet curtains).
Like a regular PVC vinyl, our RevoCell® windows' finish is final and needs no sealing or painting. They are zero-maintenance, apart from the occasional cleaning or the lubrication of operator hardware after extensive use.
RevoCell® Windows are made of billions of tiny closed cells, essentially replicating the structure of wood, and have a comparable insulation and form factor. Unlike wood, they won't rot or decay, are more durable, less prone to failure, and require less maintenance. This essentially extends the window's high energy performance to the lifespan of the insulated glass unit, a piece that can be replaced or upgraded for better performance down the road.
Our RevoCell® window is a premium, high-performance product, without the price tag. Actually, it costs about the same as a quality hollow-chamber PVC window. How did we do it? By owning and optimizing the entire process from end to end - from design to build, to installation, and service. We expect most replacement windows to adopt this technology soon, so future-proof your investment in superior replacement windows. Especially when they cost the same as old tech.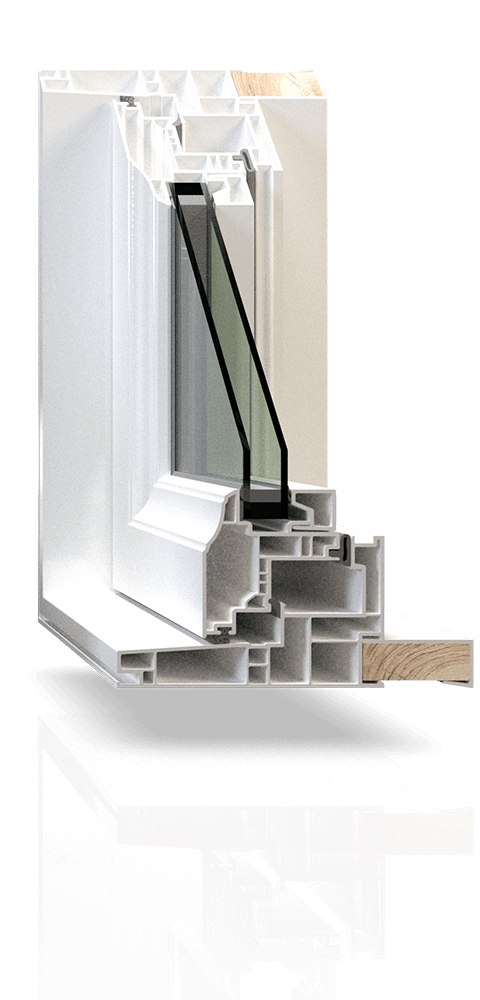 Standard PVC Window
While PVC is a relatively strong material, a vinyl window's hollow chamber construction (for energy efficiency) results in thin plastic walls that can easily be punctured, cracked or torn.
In order to support the weight of thermal glass units, the PVC windows' multi-chambered profiles are made with bulky frames and sashes. That means more plastic and less glass in your window, significantly reducing overall window brightness.
In normal conditions, PVC is chemically inert, as well as resistant to elements and UV or pest damage. However, a vinyl window's thin-wall construction is susceptible to wear from regular use over time. It is especially prone to failure during temperature extremes — the thin plastic walls are softer in scorching heat and more brittle during deep freezes.
PVC windows do not need painting or sealing. Maintenance is virtually non-existent: cleaning with a mild detergent will essentially leave your soiled window looking as new, and a noisy operation will be addressed by a touch of grease on hardware.
While PVC has low thermal conductivity, the air-filled chambers are the Achilles heel of vinyl windows. A poorly built, installed, or damaged window will have cold air moving inside, and its efficiency will be compromised. This was usually addressed by building the windows in multiple chambers, the more the better, with the number of chambers at some time being synonymous with overall efficiency. Some recent developments like foam-filled chambers partly address this concern at the expense of higher manufacturing costs.
When launched decades ago, vinyl windows cost more than wood. However, since they became a staple in residential fenestration, the huge demand and supply, as well as improved manufacturing processes, have made hollow-chambered PVC the cheapest window type there is on the market.
The Evolution of the Window
ca. 100AD
(Roman Empire)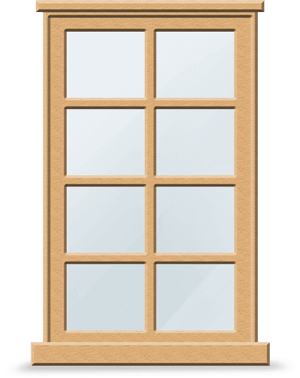 Window 1.0
Wood
Solid frame
Natural materials
Requires a lot of maintenance
Expensive
1926
(USA)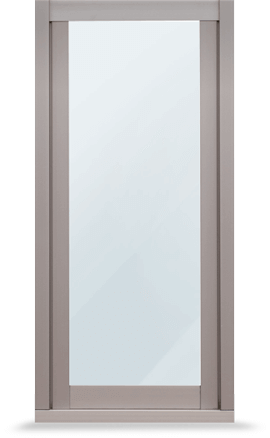 Window 2.0
Aluminum
Lightweight frame
Very strong
Mostly commercial application
Not energy efficient
Expensive
1952
(Germany)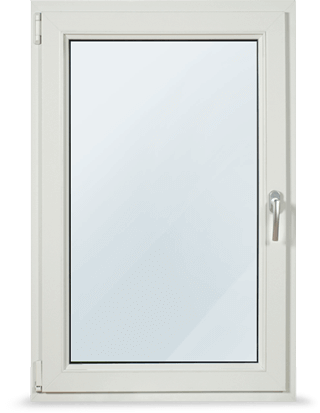 Window 3.0
PVC
High energy efficiency
Very affordable
No maintenance
Frame not as strong
Larger frame required - less glass
2017
(Canada)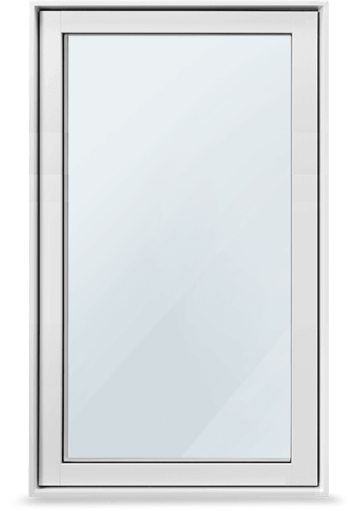 Window 4.0
RevoCell®
High energy efficiency
Very affordable
No maintenance
Very strong
Smaller frame required - more glass
Future-Proof Your Investment
in Replacement Windows
In five years time, the vast majority of replacement windows will be mPVC windows and in ten years most new home construction will use mPVC windows.
Make sure that you protect your investment in your home by purchasing the newest window technology. Here's why our RevoCell® mPVC windows will lead the way for years to come in the replacement window and new home window markets:
RevoCell® Windows are
Stronger.
Stronger means more durable. RevoCell® windows are designed with a revolutionary technology called Microcellular PVC (mPVC).
This material is much stronger than traditional PVC because it is made with a solid core compared to the hollow chamber construction used in tradition PVC windows. Our windows last longer and will be more durable over time.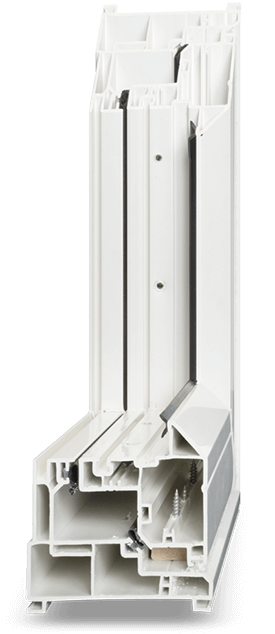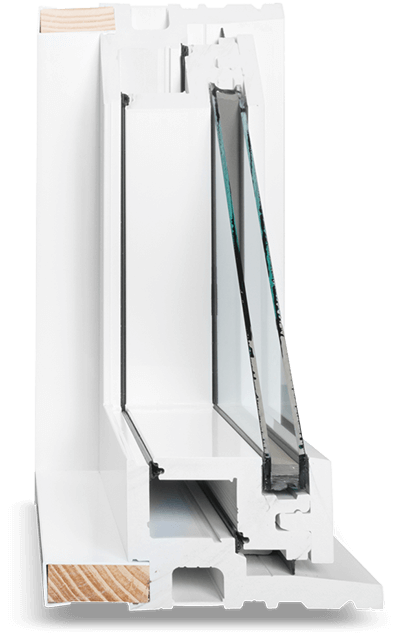 RevoCell® Windows are
Brighter.
Our windows are up to 20% brighter. A stronger frame can support more glass in your window. One of the main complaints of PVC windows is that they require more Plastic - more PVC frame to support the glass in the window. mPVC windows are stronger and that means more natural light in your home.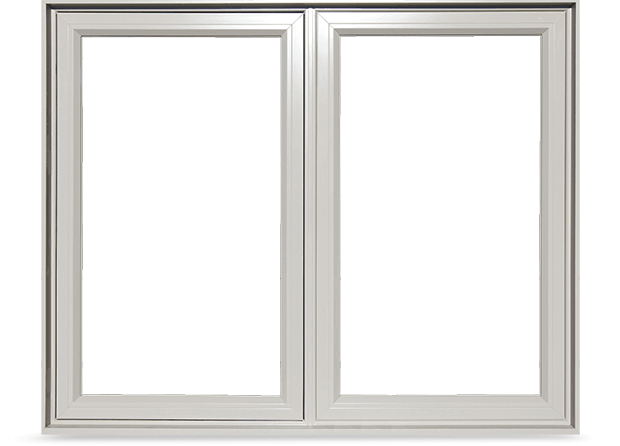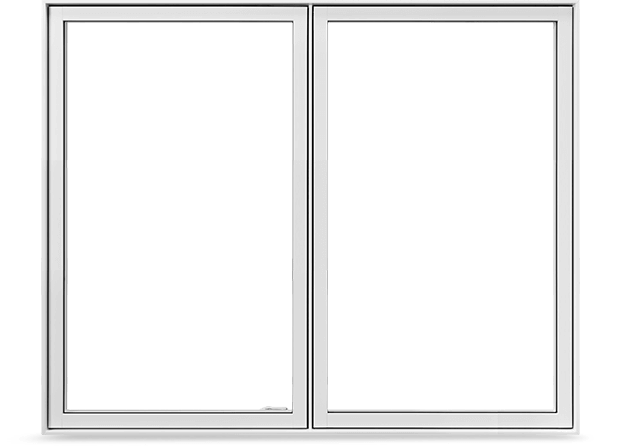 RevoCell® Windows are
Energy Efficient.
Our double pane RevoCell® Casement windows are the most energy efficient in Canada… but don't take our word for it.
Our new RevoCell® window was awarded Energy Star's 'Most Efficient' Rating for 2023 by NRCan (Natural Resources Canada). RevoCell's advanced technology provides superior energy efficiency. Get all the advantages of triple pane glass without the drawbacks.
Our RevoCell® window has the top energy rating out of 145,100 double glaze casement windows in Canada.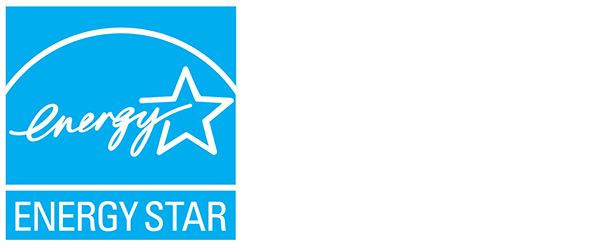 Let us show you how you can save money.
Protect your investment in replacement windows in your home. Book your free in-home consultation and quote today.
We'll answer all of your questions and provide a quote in your home. No hassles. No pressure.
Free Quote
Get a
Free

Quote

Schedule your free consultation.
Your information is confidential and secure. We will not share it with third parties.