An Ottawa-based Window Company who cares about our Community
From the family who started it all to the skilled trades and craftsmen who make it happen, Verdun is a family-owned business that has been serving Ottawa and Gatineau communities since in 1982. Our business goal has remained the same from the day we opened our doors for business – deliver real value to our customers. That means manufacturing high quality products and selling them for the fairest possible price. We deliver on this promise better than anyone else in the industry.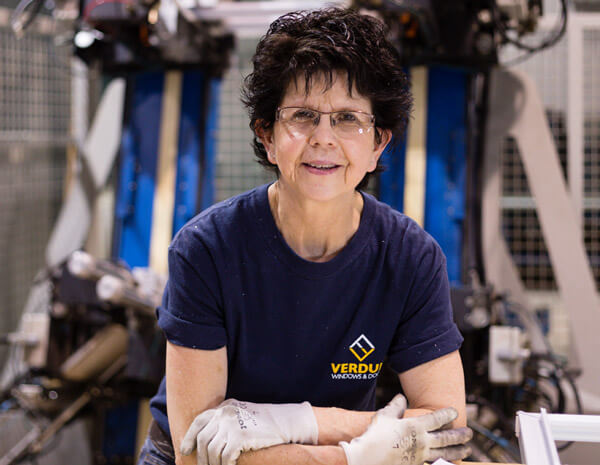 Discover why we are Ottawa's First Choice in Replacement Windows and Doors
See how we deliver on our promise. We vow to give your high quality windows and doors and the fairest price possible.
Integrity Above All
We hold several values that guide us in everything we do – Honesty, Accuracy and Efficiency, but we hold one value above the rest – Integrity. In an industry that, unfortunately, has it's share of questionable players and activities, we believe that integrity is both central to our success and the value that our customers value the most.
Our No Bull Warranty is a case in point. We offer a simple one page warranty that says everything you need to know about what is and what is not covered by our warranty. We don't mislead our customers or try to fool them with small print. We never use high pressure sales tactics and we only employ people who are willing to work within our strict employee ethics guidelines.
Working with Verdun
At Verdun Windows and Doors, we don't want employees to work for us, we want you to work with us. We have an exceptional track record of hiring smart and committed employees – some who have been with us for decades. We're one of the largest full-service window and door companies in the Ottawa/Gatineau area and we are growing quickly. Verdun offers a wide range of rewarding career opportunities. If you're interested in joining our team or would like to know more about our company, please contact us.
How Our Windows are Made
If you're curious about how our windows are made you can watch this clip from the television show How it's Made. The Discovery Channel features our manufacturing facilities to show the window manufacturing process.
Get a
Free

Quote

Contact us to schedule your free in-home quote!
Have questions about our products, installations, warranties, etc?
Contact our support team. We will be glad to answer any questions you might have.
Contact Us