Condominium Window and Door Replacement
Verdun offers a turnkey service that includes product selection, scheduling, delivery, and installation for condominium managers who want to put top quality windows into their condominium renovations.
Managing large condominium window and door projects can be very complex – especially when you are acting as the middleman between multiple parties. We're introducing a new condominium replacement window and door program for the Kanata, Ottawa (downtown), Orleans, and Gatineau areas. This program is specifically designed for property management companies who are responsible for managing large replacement window and door projects for condo corporations. Our new program delivers the following benefits:
We save you time.

We manage the entire process from helping you chose the right window, to scheduling, delivery and installation.

Financial stability is key to the success of your project.

We've been in business for over 30 years and we've been profitable every year. We will still be around in 25 years to honour our commitments to you. We have the flexibility and financial resources to manage very large projects.

We eliminate the hassles.

We assign one project manager for the entire project. Once we're engaged, we manage the project ourselves. You don't have to keep track of different companies and make sure everything is on schedule. That's our job.

We save you money.

No more product or delivery delays for windows and doors which ultimately costs you time and money. We control the manufacturing process and we control the delivery and installation of your windows and doors.

We provide a superior product in the market.

Nobody can touch the value that we provide – lowest prices possible for outstanding quality. Now, you can afford to install real value windows in your condominium project.​

We're very quick.

We have the largest full time team of window and door installers in the region. That means we can manage large projects very efficiently.

We warranty the entire process – for 25 years!

Because we manufacture and install the windows we can guarantee your windows and doors for 25 years. We have the best installation teams in the business who get the job done right, the first time.
Find out what our customers in the condominium industry are saying about us.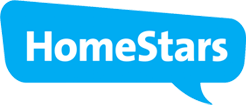 Read over 1000 Customer Reviews on HomeStars.
Get a
Free

Quote

Contact us to schedule your free in-home quote!
Have questions about our products, installations, warranties, etc?
Contact our support team. We will be glad to answer any questions you might have.
Contact Us