Brighten up your Home with Beautiful Patio Doors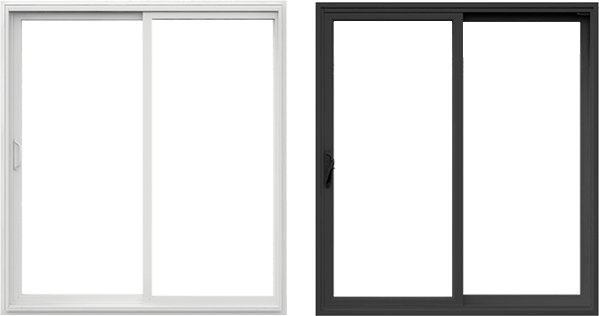 Patio Doors by Verdun are built to your exact specifications. Also named sliding glass doors, our patio doors will bring an ample amount of natural light into your home while taking up minimal space. We offer several styles from traditional to a more modern look.
Patio Door Features
5 ½" and 7 ¼" Wood Frame
Welded Sash
Mono-piece Threshold
Adjustable Double-nylon Rollers
Interior and Exterior Contemporary Handles
Extruded Aluminum Screen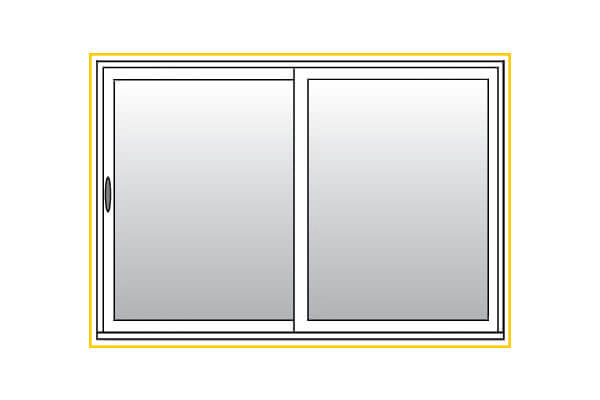 5 ½" and 7 ¼" Wood Frame
Our patio door frames are engineered into one, solid unit to provide an optimal fit and superior durability.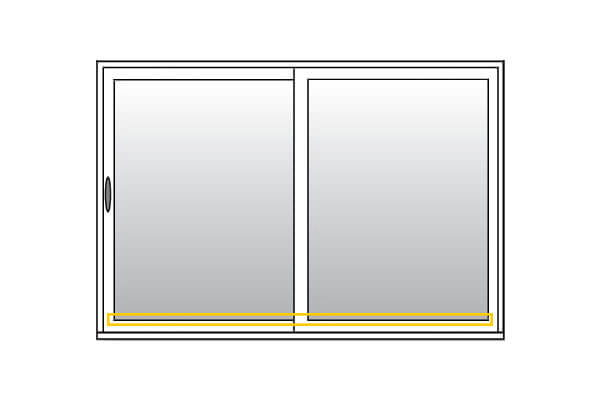 Welded Sash
Our sashes are reinforced with steel to withstand extreme wind conditions and contain double perimeter seal for superior air-tightness which optimizes energy efficiency for our patio door system.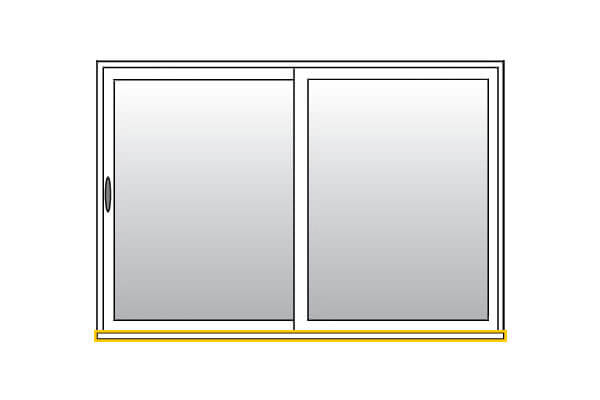 Mono-piece Threshold
The mono-piece threshold is a solid, one-unit weather stripping system for the base of your patio doors. We use the highest quality material to ensure optimal energy efficiency.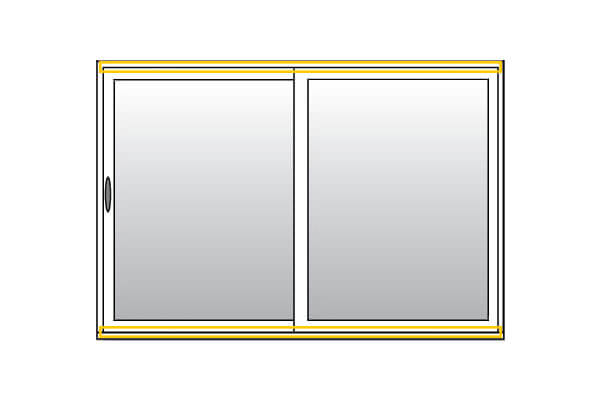 Adjustable Double-nylon Rollers
Adjustable nylon rollers give you both durability and smooth operations. Adjustable to fit any patio door system.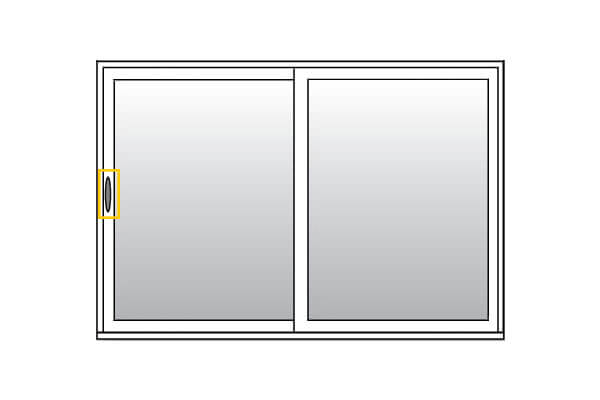 Interior and Exterior Contemporary Handles
We offer two handle options for your patio doors: standard or multi-point handle, which come in a variety of finshes. Our handles are sleek and contemporary giving your patio doors a modern look.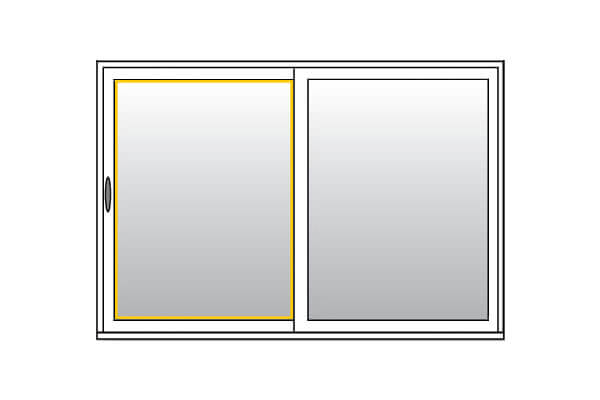 Extruded Aluminum Screen
Heavy duty, roller-operated extruded aluminum sliding screen comes with integrated pull locks.
Choose your Handle Type and Finish
Choose between our standard and multi-point handle types. We also offer a wide variety of handle finishes to suit your style. Choose the one that best suits your project requirements.
Patio Door Handle Options
Handle Finishes

Brass

Bright Chrome

Brushed Chrome

Black Nickel

Dark Bronze

Antique Brass

Satin Nickel
Custom Patio Doors
We can design patio doors to suit any home. Whether you are looking for a modest adjustment on a classic patio doors or have a fully customized plan in mind, we can create infinite combinations of colours, configurations, sizes, and finishes. The only limit is your imagination.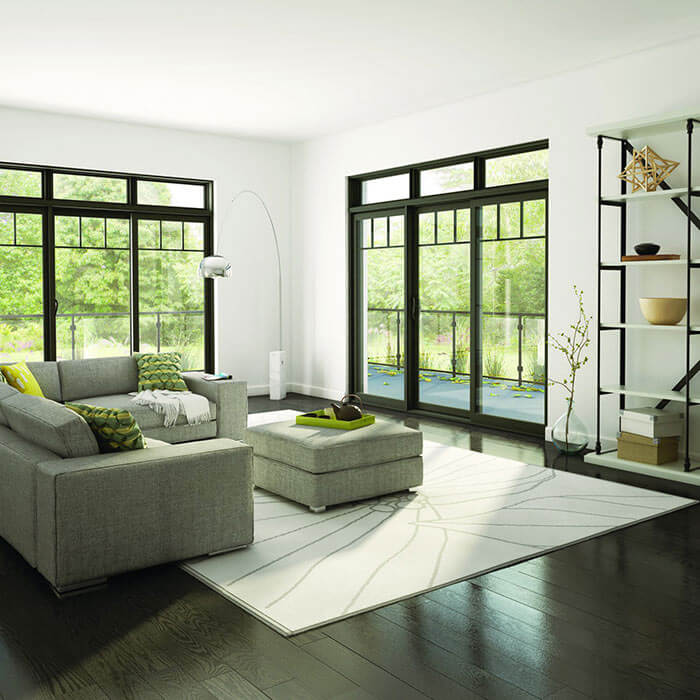 Transoms and Sidelites
Need more light? Transoms and sidelites can be added to your custom patio door system. Transoms are perfect for allowing additional natural light into your home while sidelites also allow for more natural light while providing a wider exterior view.
Contact us to learn more about our patio door customization options. We want to make your renovation dreams become a reality.
Energy Efficient Patio Doors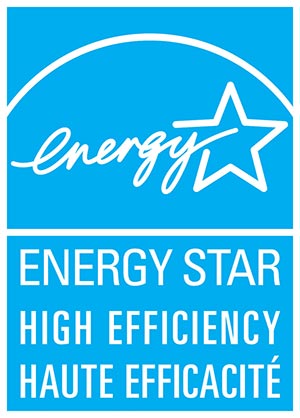 Energy Star® certified products are required to meet strict technical specifications for energy performance through a rigorous testing and certification process. All Verdun patio doors meet or exceed the strict high efficiency energy requirements of the Canadian Energy Star® Program. Our high-efficiency doors help you save money on energy costs and provide year round comfort for your home.
The manufacturing processes of all Energy Star® certified patio doors sold by Verdun are audited by an independent accredited certification body and approved by Natural Resources Canada. Our doors carry the Energy Star® label showing the specific climate zone for they are rated for. Our sales team would be happy to provide you with more information about the Energy Star® ratings of our windows and doors.
Free Quote
Get a
Free

Quote

Schedule your free consultation.
Your information is confidential and secure. We will not share it with third parties.