Many of our customers contact us at what they consider to be the optimum time of the year to consider a window replacement – the spring or the summer. There's a common misconception out there – that you need to get your windows installed during the warm months. We're here to tell you that simply just isn't the case.
Watch the video to find out why a winter installation may be your best option:
How do we manage to remove an old window and replace it without having your home exposed to the cold for a prolonged period of time? We manufacture your windows on site in our factory within the greater Ottawa area, meaning, that we custom size at the point of measurement, and create a product that is literally and perfectly fabricated for the opening it is being put into – regardless of the season. After the removal of your old product, the new one can go into the opening within minutes. The process of taking an average sized window out and replacing it is a 20 to 30 minute procedure. The finishing – both interior and exterior- is what takes time, but at that point, insulating foam has already been applied and heat is no longer allowed to escape. The same principles also apply to a door replacement. We also use silicone based sealants, which are tolerant to freezing temperatures during the curing cycle.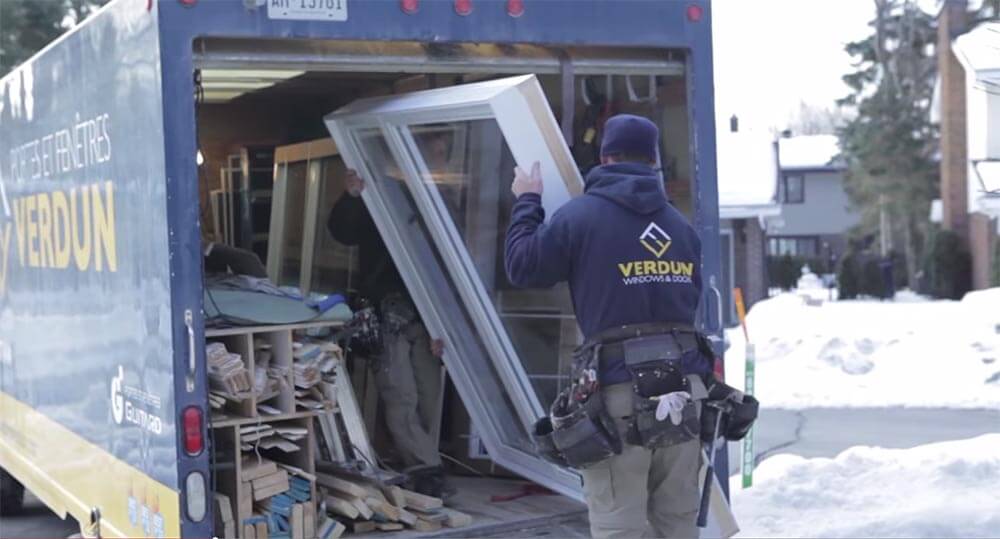 The best part about considering a window replacement in the winter months is that installation schedules are typically less busy during these times. In other words, you get your windows installed faster. Through a combination of efficiency, precision, and other heat retention techniques on site through the course of a replacement installation, our winter customers are often surprised at how simple it can be even if snow is on the ground.
If you're considering replacing the windows in your home, don't hesitate to request your free quote from Verdun Windows and Doors.