We care deeply about the planet and creating a business that gives back to nature. That's why we're thrilled to share that we're creating a new partnership with One Tree Planted for our One Tree For Every Window campaign.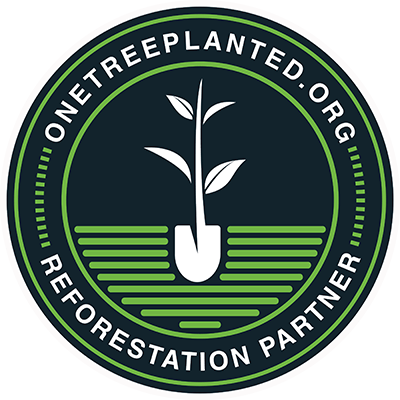 Our sister company launched this concept in January, and we love it so much, we decided to join in. One Tree Planted is a 501(c)(3) nonprofit dedicated to global reforestation.
They plant trees to restore nature and biodiversity. They also raise awareness about the importance of trees, offer businesses like ours a simple sustainability solution, and motivate younger generations to do something positive for the environment.
Our interest began to bud with One Tree Planted back in April, and it has blossomed into the lovely partnership we have today. With their help, we have new goals, BIGGER goals to plant more trees in Ontario. More than ever, Northern Ontario is in need of reforestation efforts after the wildfires that have ravaged the massive area for much of 2021. You can see those wildfires in real-time with the Ontario Forest Fire Interactive Map. Verdun and One Tree Planted are working together better than ever to get more trees to areas of need now and throughout the entire year.
Apart from being the cheapest and most effective way to draw carbon back from the atmosphere, trees support a myriad of other living organisms. They create biomes and shelter wildlife. Trees make windbreaks to protect against hurricanes and tornadoes. The deep root systems of trees help stabilize the soil against erosion and landslides. Tree shade provides sought-after shelter against scorching heat and cancer-causing ultraviolet radiation, making the outdoor environment more comfortable, healthier. Forests attract rain by sustaining the natural water cycle and drawing moisture-laden wind from the coast deep inside the continent. A tree's greenery relieves visual strain, keeping our vision healthier. Foliage rustling in the wind creates white noise for our relaxation and mental health. Plus, trees make the best places to hang a swing – the kind you'll remember a lifetime.
We wanted to take another step for our environment. Now, with every $100 in trees planted, we offset 1 person's carbon footprint for an entire year! You can use the Tree Canada Carbon calculator to run the math for your own household and see how big your carbon footprint is.
Thank you to everyone, and let's keep planting a forest.