Our Ask An Expert blog focuses on common questions from clients when it comes to their windows and doors, industry trends, and any new happenings at Verdun.
Today, Linda from Ottawa asks:
Q: Can the interior PVC finish of a RevoCell window be painted and, if so, with what type of paint?
We use paint from PPG (the specific model is Flexacron) to paint our windows using automotive style paint guns. This technique is not possible once the window is in the home. We provide a comprehensive palette of standard colours, which come either as cap stock (the actual exterior PVC shell) or laminate (architectural-grade quality) which you can choose with your sales representative during an in-home or virtual consultation. We also offer factory-applied paint finishes to match any custom colour.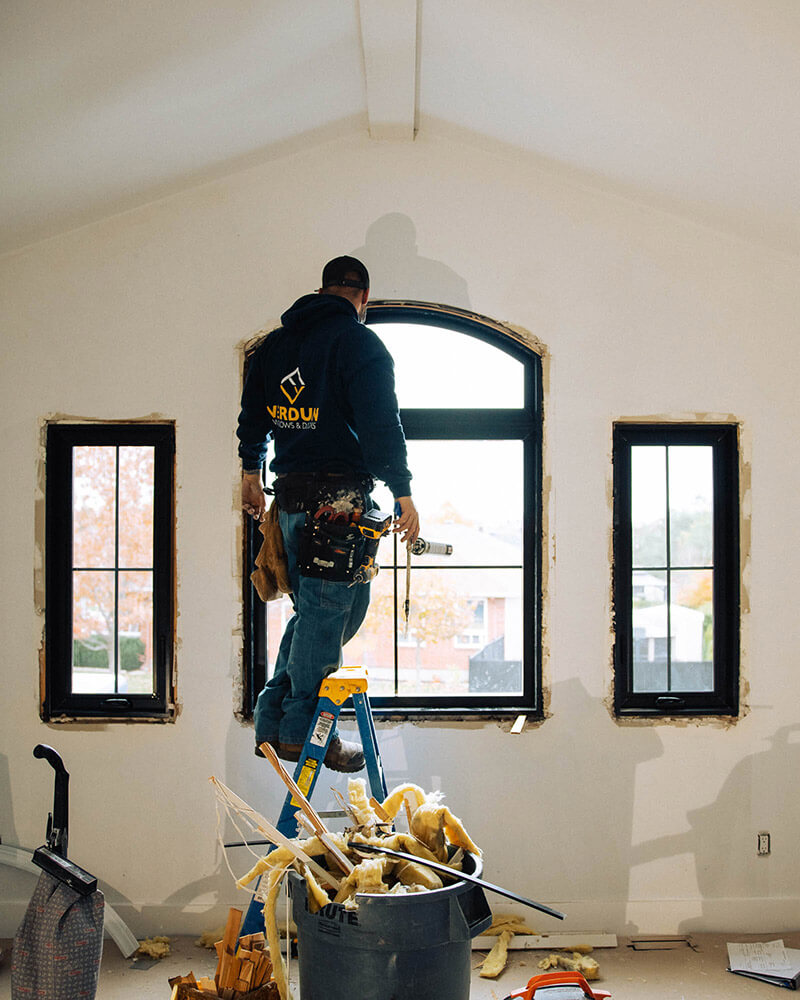 One important note to keep in mind, if your RevoCell windows have already been installed by us, painting them yourself could void your warranty. So send us a note before painting the interior of your windows if you have any concerns.
Remember, we're here to help. ;)
Q: Can the exterior colour of the window be sourced from the same or a similar palette of colours as the interior?
The short answer is: yes!
We follow the Gentek colour palette when suggesting window colours to clients. So we can match the exterior and interior colour precisely. We can also, in most cases, colour-match a specific request, although you're always best to talk that over with your sales representative.
Q: Do RevoCell windows come in slider style?
Oddly enough, our RevoCell slider windows are currently in development.
We're hoping to have them ready for production really soon!