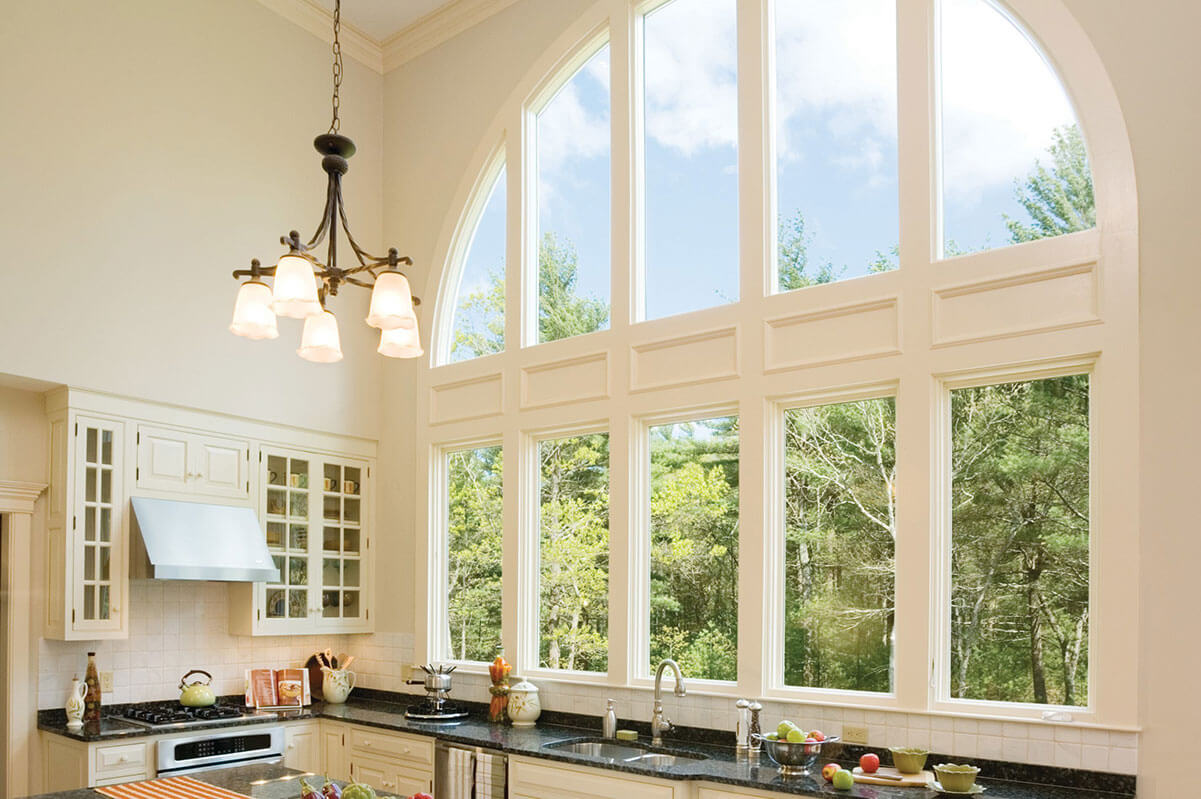 Buying new windows should be about investing in your home & reducing your energy costs while enhancing the look of your home. But it is an investment and you should be able to ask as many questions as you'd like and get straight answers.
Buying new windows before they need replacing
There are many issues you could be experiencing with your windows, but not all of them mean that it is time for new windows. A trustworthy company will send someone to your home so they inspect your current windows, answer any questions you may have and make recommendations as to what needs replacing and what doesn't.
Here are some telltale signs that your windows may need replacing and you should call the experts:
Your home feels drafty in in the winter or too hot in the summer;
The costs of your heating and cooling seem to be increasing;
The glass in your windows is cracked;
Some of the window hardware is broken;
Your windows rattle in strong wind;
You have difficulty opening or closing your windows;
With older windows, if the they have begun to show signs of rotting.
If any of the above describe your windows, it's time for replacement windows.
Of course, the above are times when you should definitely replace your windows as soon as possible. But if your windows affect the look of your home and you're thinking of selling, new windows can significantly improve curb appeal and you may wish to replace them for aesthetic reasons. Replacing your windows can increase the amount you receive for the sale of your home and typically, homeowners will recoup about 75% of their investment in new windows.
Failing to Future-Proof Your Investment
Make sure that you protect your investment in your home by purchasing the newest window technology. Our new solid-core RevoCell® mPVC windows will lead the way for years to come in the replacement window and new home window market.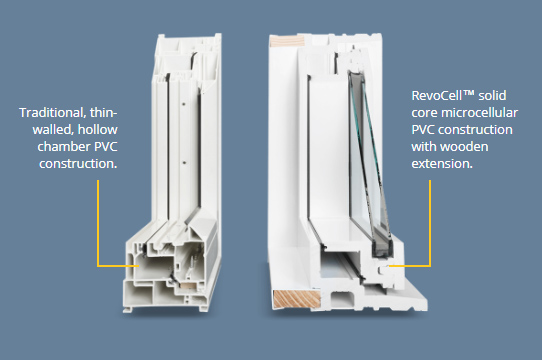 Made with microcellular PVC (mPVC) containing billions of microscopic cells, it means our new window frame is stronger and more energy efficient. The added strength can support more glass in your window which means more natural light in your home.
The best part? We offer RevoCell® windows at the same price as regular windows!
Falling for Pushy Sales Tactics
Buying new windows should be about investing in your home & reducing your energy costs while enhancing the look of your home. But it is an investment and you should be able to ask as many questions as you'd like and get straight answers.
A professional sales representative should consider your needs first and be able to answer questions about every step of the window buying process. From when you sign the contract to when the windows get installed.
You should never feel pressured to sign a contract - you should take as much time as you need to make this important financial decision. Discounts and promotions shouldn't make you rush to sign a contract either, they are usually in effect for a period of time or you can ask for them to be extended so you feel comfortable with your decision.
Overlooking the Details
It can be so difficult to make make an informed decision when you don't know what you don't know!
Ask as many questions as you need to feel comfortable with what is covered and what is not covered in your new window installation. Make sure that everything is clearly covered in your contract and that you get a copy of said contract. This should go without saying, but make sure you read your contract so there are no surprises in there!
Not Asking about the Installation Process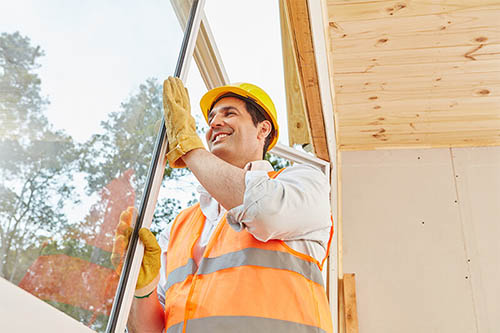 Do you know who will be installing your new windows? It won't be your sales representative. Find out if the installers are subcontractors or the company's own crew.
If the manufacturing company is not the same company that is installing your windows, this can also impact your warranty - make sure you read both warranties very closely.
It's also wise to find out what happens if anything goes wrong during the installation now so you know how to proceed. Most companies will want to make things right as soon as some goes awry, but they can't do so if not given the chance. Know who to contact in case of issues.
Vague Warranties
This is where you really should read the fine print. Windows are typically made to last between 10 and 20 years. But most window manufacturers boast a "Lifetime Warranty", but what does that really mean?
Is the product covered? The installation (labour) covered? What is the claims process like? At Verdun, we are proud to offer our very simple No-Bull Warranty, which is second to none in the industry. As part of our complete customer care guarantee – If anything goes wrong with any of our products or installation we will make it right. No hassles, no fine print, no-bull.
Not Validating Reputation
A window company - and its warranty! - is only as good as its reputation and history. We've been in business over 30 years and have been profitable year after year. We also plan to be around in the next twenty five years to stand behind our warranty.
Another prudent thing to do is look for reviews online. In Canada, Homestars is largest and most-trusted source for connecting with home professionals.